The Region's Homepage - News That Matters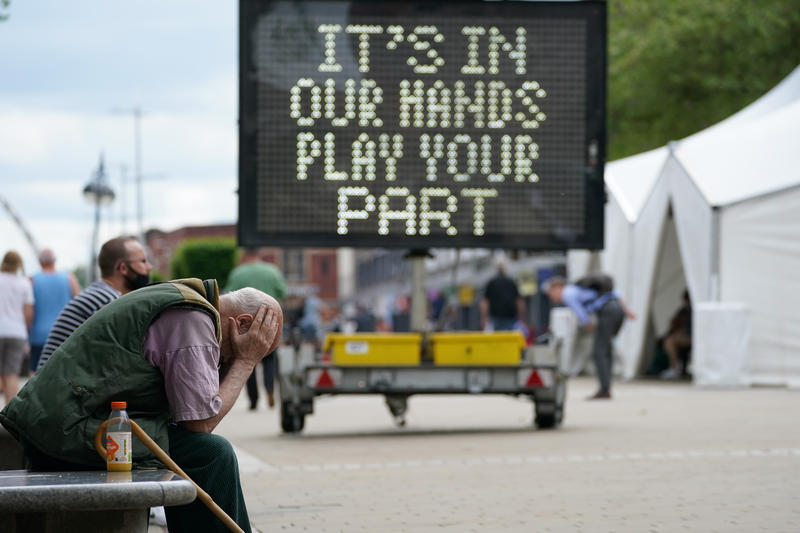 The dangerous Delta variant of the coronavirus is spreading so quickly in the United States that it's likely the mutant strain will become predominant in the U.S. within weeks, according to a new analysis. The variant, first identified in India, is the most contagious yet and, among those not yet vaccinated, may trigger serious illness in more people than other variants do, say scientists tracking the spread of infection. The Delta variant apparently already accounts for at least 14% of all...
Read More
NPR News
E-mail Viewpoints to: feedback@nmsu.edu
Saturdays at 5 p.m., join Fred Martino for the region's full hour of in-depth coverage on KRWG-FM. The top stories, interviews, commentaries and more.
Covering the big stories in New Mexico and Texas. Friday at 1pm on KRWG-FM, call in with your questions on Voice Of The Public with KC Counts.
Join Fred Martino for the region's in-depth television news Thursday at 7pm, Saturday at 5pm and Sunday at 11am on KRWG-TV. E-mail story ideas to feedback@nmsu.edu
The people and issues in our growing border communities.  Fronteras with Anthony Moreno Thursday at 7:30pm, Saturday at 5:30pm, and Sunday at 11:30am on KRWG-TV.
Support KRWG Public Media
Donate A Vehicle To KRWG Public Media
World
PBS Kids 24/7