The Region's Homepage - News That Matters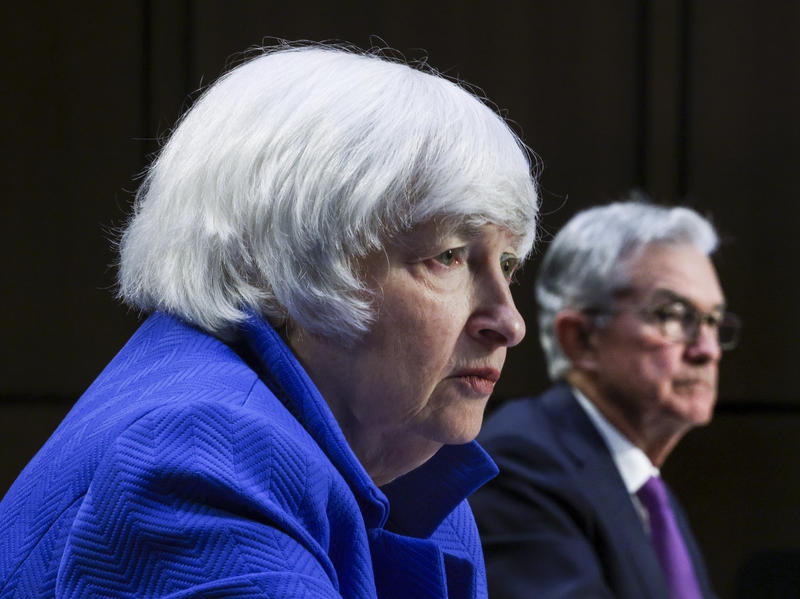 Treasury Secretary Janet Yellen warned lawmakers Tuesday that the federal government could run short of cash to pay its bills by Oct. 18 unless Congress acts quickly to increase the government's borrowing authority. The warning, at an appearance before the Senate Banking Committee, comes amid a standoff in Congress over the so-called debt ceiling. Senate Republicans blocked a measure to increase or suspend the debt ceiling on Monday. Yellen said the exact date was subject to change given the...
Read More
NPR News
E-mail Viewpoints to: feedback@nmsu.edu
Saturdays at 5 p.m., join Fred Martino for the region's full hour of in-depth coverage on KRWG-FM. The top stories, interviews, commentaries and more.
Covering the big stories in New Mexico and Texas. Friday at 1pm on KRWG-FM, call in with your questions on Voice Of The Public with KC Counts.
Join Fred Martino for the region's in-depth television news Thursday at 7pm, Saturday at 5pm and Sunday at 11am on KRWG-TV. E-mail story ideas to feedback@nmsu.edu
The people and issues in our growing border communities.  Fronteras with Anthony Moreno Thursday at 7:30pm, Saturday at 5:30pm, and Sunday at 11:30am on KRWG-TV.
Support KRWG Public Media
Donate A Vehicle To KRWG Public Media
World
PBS Kids 24/7