The Region's Homepage - News That Matters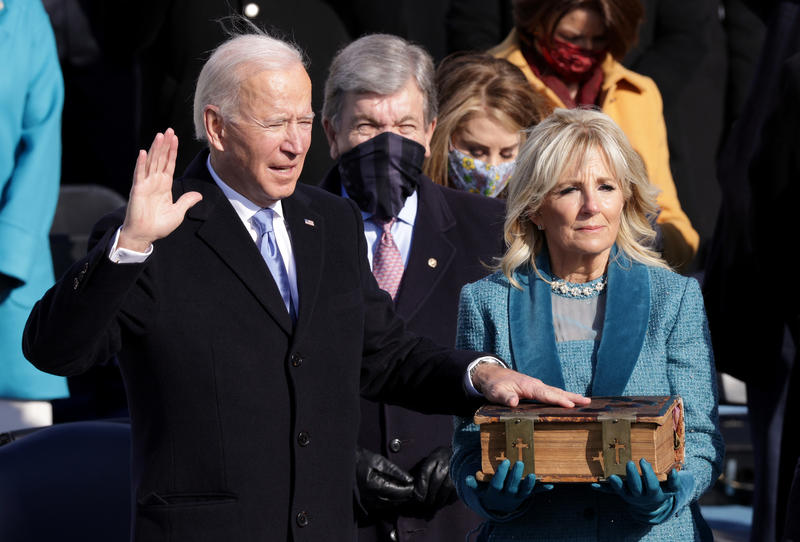 Joe Biden will become the 46th president of the United States on Wednesday, having defeated Donald Trump in an acrimonious, divisive election last November. Biden will be sworn in alongside Vice President-elect Kamala Harris in an unusual inauguration ceremony , conducted amid the ongoing coronavirus crisis and heightened physical security risks. Watch special coverage live. Events for the day include: Noon ET: Swearing-in ceremonies followed by Biden's inaugural address. ( Follow live...
Read More
NPR News
E-mail Viewpoints to: feedback@nmsu.edu
Saturdays at 5 p.m., join Fred Martino for the region's full hour of in-depth coverage on KRWG-FM. The top stories, interviews, commentaries and more.
Covering the big stories in New Mexico and Texas. Friday at 1pm on KRWG-FM, call in with your questions on Voice Of The Public with KC Counts.
Join Fred Martino for the region's in-depth television news Thursday at 7pm, Saturday at 5pm and Sunday at 11am on KRWG-TV. E-mail story ideas to feedback@nmsu.edu
Join us for the latest on the New Mexico legislative session Thursday at 7:30pm, Saturday at 5:30pm, and Sunday at 11:30am on KRWG-TV (Sat. & Sun., 6pm during pledge drives).
Support KRWG Public Media
Donate A Vehicle To KRWG Public Media
PBS Kids 24/7