The Region's Homepage - News That Matters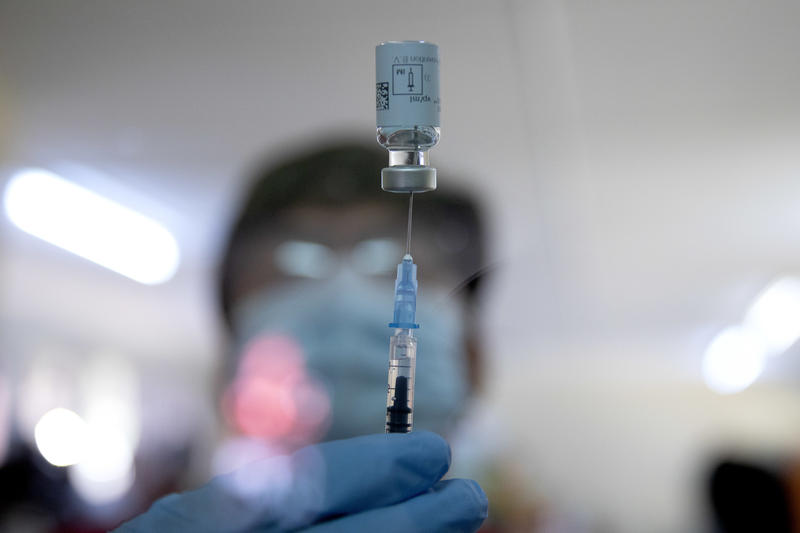 In a unanimous 22-0, a panel of advisers to the Food and Drug Administration recommended that the COVID-19 vaccine developed by Johnson & Johnson be authorized for emergency use in adults during the pandemic. The vote in favor of the vaccine, which requires only one shot for protection, was taken to answer this question: Do the benefits of the Johnson & Johnson vaccine outweigh its risks for use in people 18 years of age and older. The FDA typically follows the advice of its expert advisers....
Read More
NPR News
E-mail Viewpoints to: feedback@nmsu.edu
Saturdays at 5 p.m., join Fred Martino for the region's full hour of in-depth coverage on KRWG-FM. The top stories, interviews, commentaries and more.
Covering the big stories in New Mexico and Texas. Friday at 1pm on KRWG-FM, call in with your questions on Voice Of The Public with KC Counts.
Join Fred Martino for the region's in-depth television news Thursday at 7pm, Saturday at 5pm and Sunday at 11am on KRWG-TV. E-mail story ideas to feedback@nmsu.edu
Join us for the latest on the New Mexico legislative session Thursday at 7:30pm, Saturday at 5:30pm, and Sunday at 11:30am on KRWG-TV (Sat. & Sun., 6pm during pledge drives).
Support KRWG Public Media
Donate A Vehicle To KRWG Public Media
PBS Kids 24/7