The Region's Homepage - News That Matters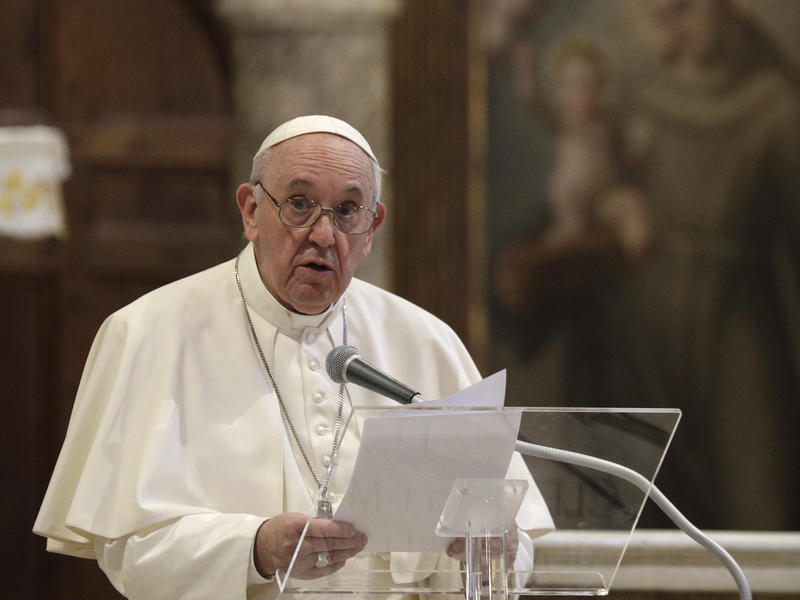 Updated at 2:42 p.m. ET Pope Francis has called for legislation to protect same-sex couples, according to comments he made in a new documentary that mark a break from Catholic doctrine. "Homosexuals have a right to be a part of the family. They are children of God and have a right to a family," the pope said in an interview in the documentary Francesco , which premiered Wednesday at the Rome Film Festival. "What we have to create is a civil union law. That way they are legally covered."...
Read More
NPR News
E-mail Viewpoints to: feedback@nmsu.edu
Covering the big stories in New Mexico and Texas. Friday at 1pm on KRWG-FM, call in with your questions on Voice Of The Public with KC Counts.
Join Fred Martino for the region's in-depth television news Thursday at 7pm, Saturday at 5pm and Sunday at 11am on KRWG-TV. E-mail story ideas to feedback@nmsu.edu
The people and issues in our growing border communities.  Watch Fronteras with Anthony Moreno most Thursdays at 8pm on KRWG-TV.
Support KRWG Public Media
Donate A Vehicle To KRWG Public Media
PBS Kids 24/7