The Region's Homepage - News That Matters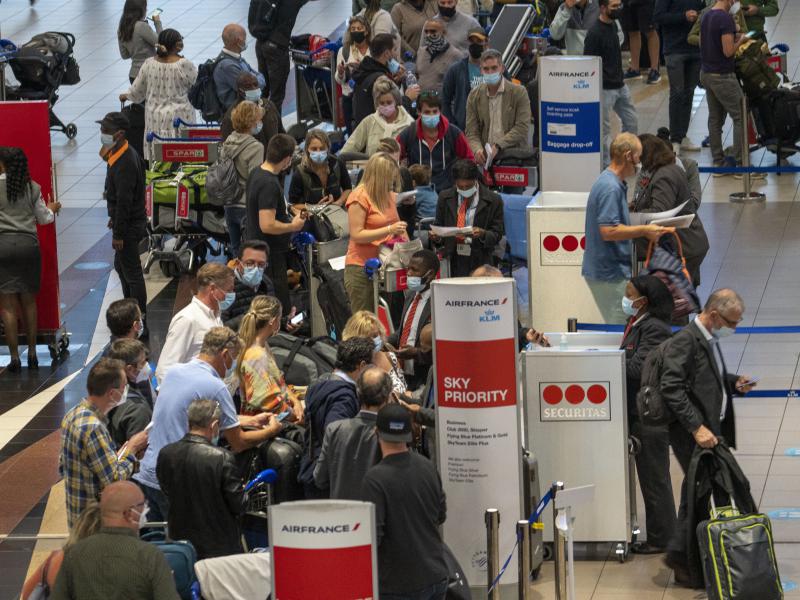 Updated November 27, 2021 at 9:19 AM ET The U.S. is putting travel restrictions in place in response to a new variant of the coronavirus circulating in southern Africa. The restrictions , which are set to take effect on Monday, are being implemented out of an abundance of caution, said a senior Biden administration official. The World Health Organization announced Friday that it deems this strain, B.1.1.529, a variant of concern , and has named it omicron. It's the first new variant of...
Read More
NPR News
E-mail Viewpoints to: feedback@nmsu.edu
Saturdays at 5 p.m., join us for the region's full hour of in-depth coverage on KRWG-FM. The top stories, interviews, commentaries and more.
Covering the big stories in New Mexico and Texas. Friday at 1pm on KRWG-FM, call in with your questions on Voice Of The Public with KC Counts.
Join us for the region's in-depth television news Thursday at 7pm, Saturday at 5pm and Sunday at 11am on KRWG-TV. E-mail story ideas to feedback@nmsu.edu
The people and issues in our growing border communities.  Fronteras with Anthony Moreno Thursday at 7:30pm, Saturday at 5:30pm, and Sunday at 11:30am on KRWG-TV.
Support KRWG Public Media
Donate A Vehicle To KRWG Public Media
World
PBS Kids 24/7