He Helped Change History in New Mexico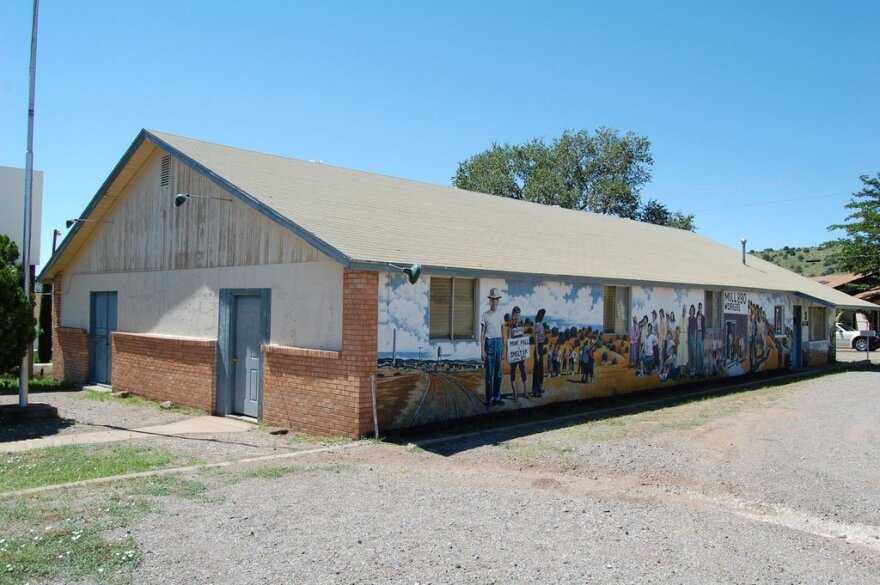 March 7, 2014 – Las Cruces, NM - On this edition of PUENTES, Emily Guerra bridges the community with 95-year-old retired mine worker and labor union organizer, Arturo "Arthur" V. Flores. He was born in Deming, NM in 1918, and raised in Santa Rita and Placitas, near Hatch. He stays young by keeping active with wood sculpting; painting; reading and more.
Flores recounts his youth and events that led him to help change history for workers in New Mexico. He was instrumental in helping organize workers of the Empire Zinc Company during the mine's 18-month strike in 1950 to bring an end to racially discriminatory working conditions, to end the dual wage system, increase insurance benefits for miners, and to end poor living conditions for Mexican American miners. He worked alongside Clinton Jencks, of the International Union of Mine, Mill and Smelter Workers from Denver, Colorado. Jencks became the first President of Local 890 in Bayard, NM; and Flores became the first Vice President.
The Empire Zinc strike became the story for the movie "Salt of the Earth," a fictionalized film chronicling events during the strike. Soon after its release, the film was denounced on the floor of Congress for its "Communist influence" and became the only black-listed movie in the United States. This year marks the 60th anniversary of the film released in 1954. Several events commemorating the film are taking place: in Las Cruces at NMSU from March 10 -14; and in Silver City on March 15. The website for the 60th Salt of the Earth Event is sote60.weebly.com; and on Facebook – 60th Anniversary - Salt of the Earth [film release].