Hearing, Speech and Language Clinics at NMSU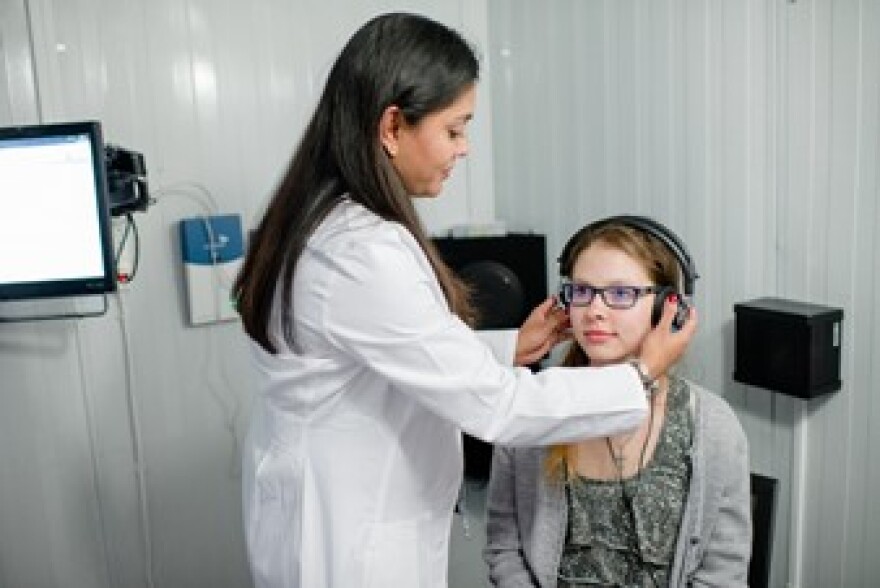 October 23, 2015 – Las Cruces, NM - On this edition of PUENTES, bridges to the community, host Emily Guerra meets with New Mexico State University Department of Special Education and Communication Disorders Department Head, Dr. Marlene Salas-Provance, and with SPED/CD Assistant Professor Dr. Breanna Sherrow whose area of expertise is in reading disabilities.
Individuals of all ages in the community can receive services offered by the College of Education, Department of Special Education and Communication Disorders. There is a speech and language clinic, an audiology clinic, and a new Reading and Writing Center to help individuals with reading and learning problems. At the speech and language clinic individuals who may have had a stroke or who have Parkinson's disease can receive speech therapy with the Lee Silverman Voice Therapy Program, and at the NMSU Edgar R. Garrett Speech & Hearing Center.
At the Audiology clinic, located at Arrowhead Park Medical Academy on the NMSU Campus, they are able to test young children to adults in all types of hearing difficulties, and hearing aids. Teachers and parents also receive help with their children in their classrooms with hearing as well.
More information can be found at www.spedcd.education.nmsu.edu.